Incase you haven't stalked my Instagram, I am a HUGE fan of Japanese Sweet Potato. I roast a pan or 2 a week and one day I decided to switch it up and try out this recipe. Not to be dramatic, but it was so good I've been eating it pretty much everyday since.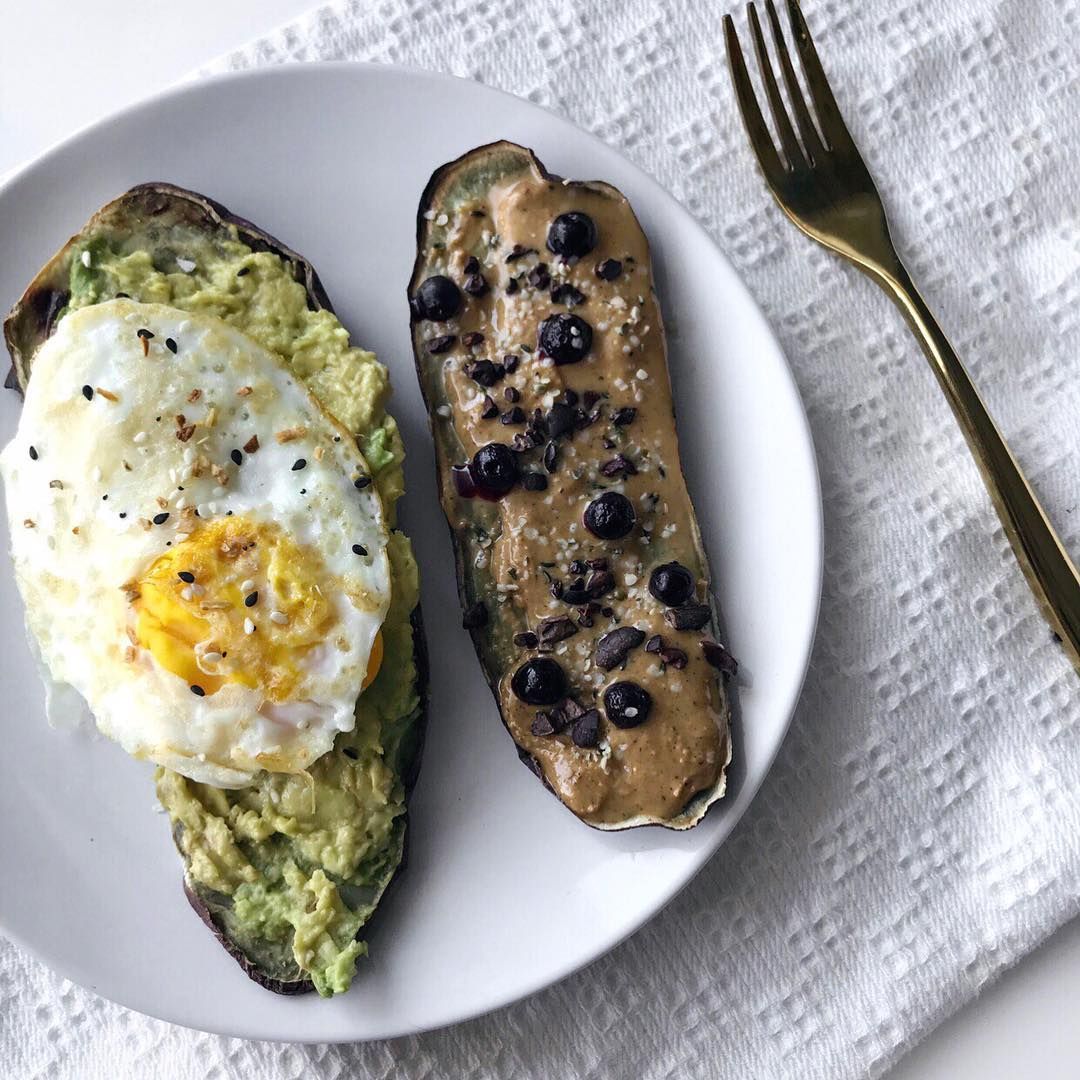 Ingredients:
+ 1-2 medium size Japanese Sweet Potatoes
+ whatever toast toppings you desire!
How-To:
+ Preheat oven to 400.
+ Slice potatoes lengthwise into 1/4 - 1/2 inch thick slices. Lay flat on a baking sheet.
+ Bake for about 20 minutes (may be longer depending on thickness of your slice), flipping hallway for even cooking.
+ Top as you would usual toast and enjoy!
(DISCLAIMER: I tried re-heating these in the toaster and it did work, but wasn't ideal. You can try it out for yourself, but I would recommend eating fresh or re-heating for a few minutes in the oven!)