Ohhhhh baby these are the best post-dinner dessert. And GUESS WHAT?! They have no sugar. Incase you're new here, I'm a huge fan of keeping sugar as low as possible when I make homemade treats because it's sneaked into everything else so may as well avoid it when we can, you know?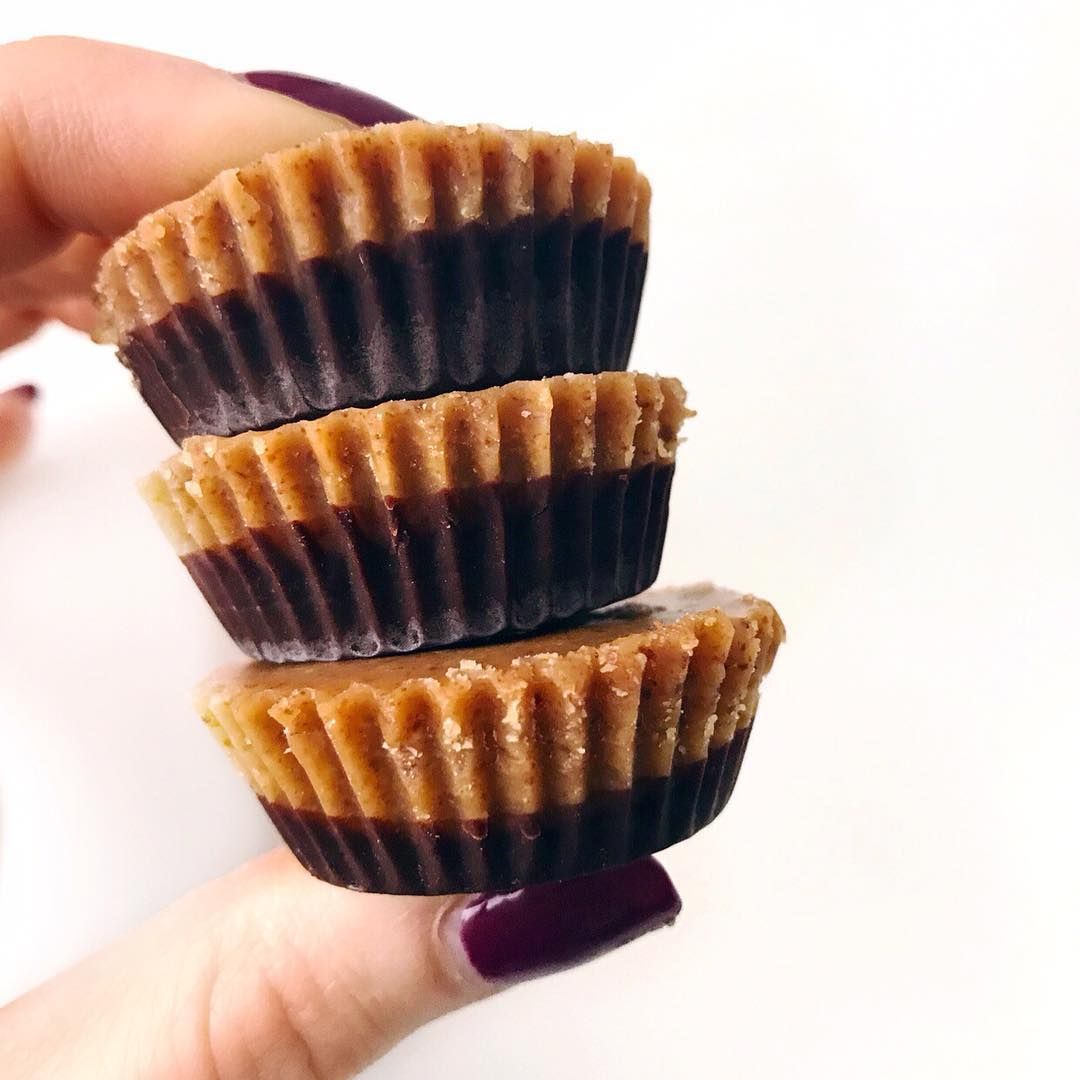 Ingredients for Chocolate Layer:
+ 3 tbsp. coconut oil
+ 1/2 cup cacao powder
+ 2 tbsp. full fat canned coconut milk
Ingredients for Almond Butter Layer:
+ 1 cup cream almond butter
+ 1/3 cup coconut oil
+ 2 tbsp. full fat canned coconut milk
+ pinch of salt
How-To
1) Line a mini muffin tin with liners. Melt the ingredients for the chocolate layer in a saucepan until smooth. Then, add 1 tbsp. to each liner. Place in freezer.
2) While that sets, melt the almond butter layer. Then, pour over the chocolate layer. Sprinkle with pink salt then freeze until set.
3) Store these in the freezer as they melt fast!
Recipe makes 24 servings.
Original recipe adapted from Rachel Mansfield.