I like to keep my breakfasts full of fat, fibre and protein (shocking, I know) because it balances my blood sugar, keeps me fuller for longer and reduces any sugar cravings that try to sneak by me. When I'm not feeling like a cold smoothie or cooking up some eggs, this grain-free oatmeal is my go-to. It's warm and cozy like a bowl of oats but low in carbs anddddd best part is getting to add all the delicious toppings.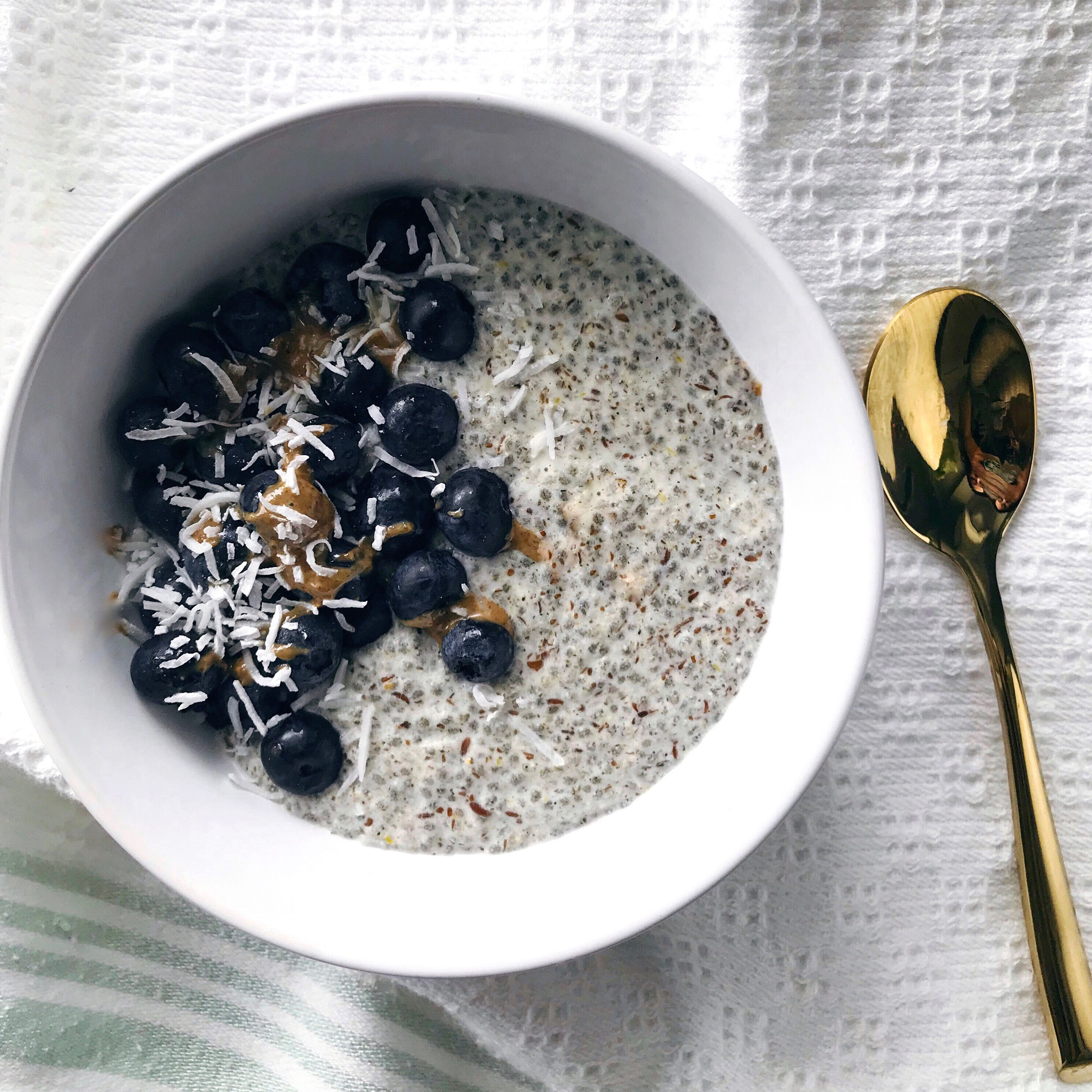 Ingredients:
+ 1 cup non- dairy milk (I used hemp milk by blending 3 tbsp. hemp seeds with 1 cup filtered water)
+ 2 tbsp. chia seeds
+ 1 tbsp. ground flax
+ 1 tbsp. almond flour
+ 1/2 tsp. vanilla extract
+ dash of cinnamon
How-To:
1) Add all ingredients to a small sauce pan and whisk until thick over medium heat.
2) Transfer to a bowl and top with desired toppings such as creamy peanut butter, blueberries and cacao nibs.