If you're short on time in the mornings, prepping some chia seed pudding will be your lifesaver. It's high in fat, fibre and protein meaning it will keep you fuller for longer, help balance your blood sugar and keep you regular. (Yes... that kind of regular.)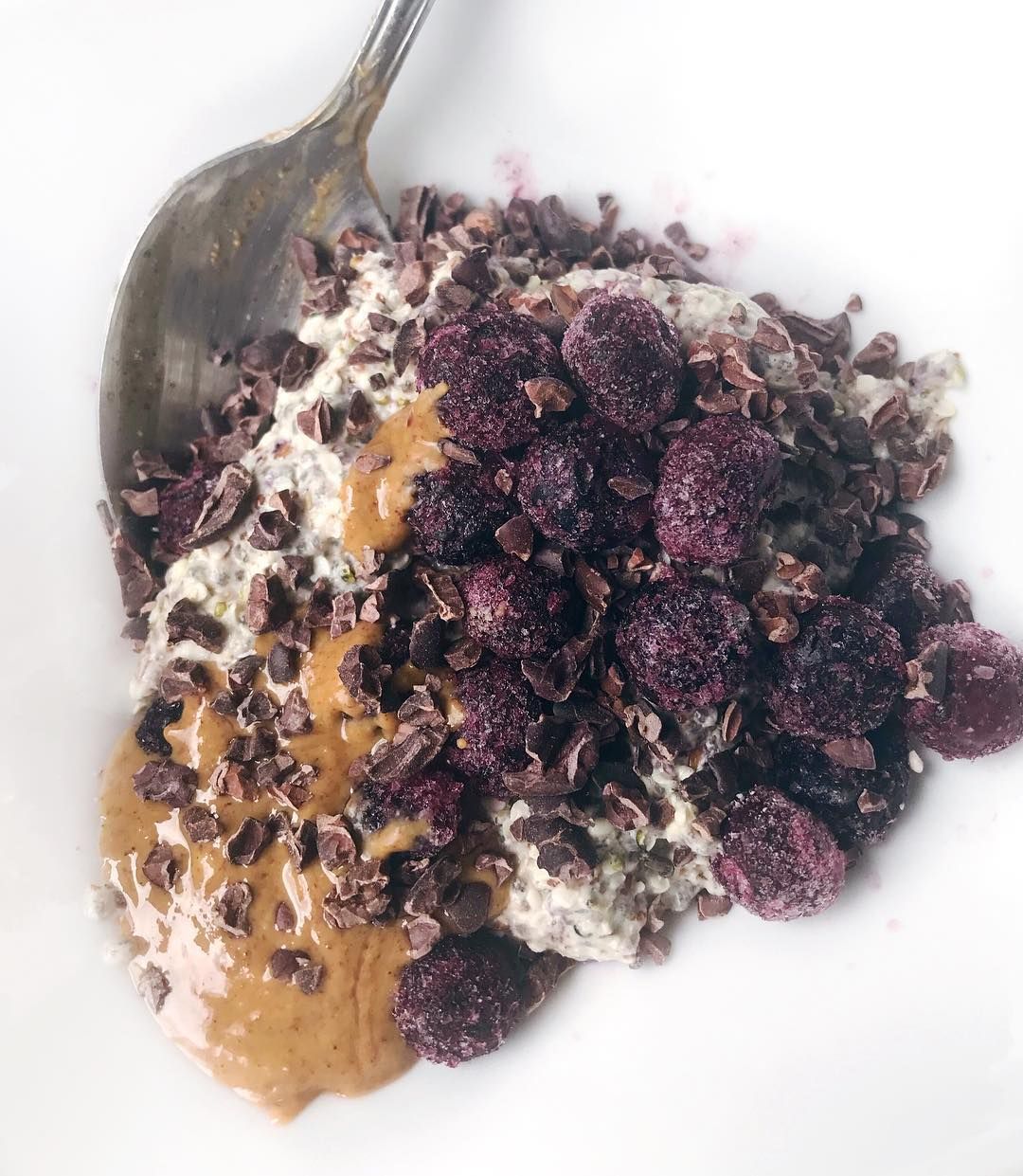 Ingredients:
+ 3 tbsp. chia seeds
+ 3/4 cup full fat canned coconut milk
Optional:
+ cinnamon
+ vanilla extract
+ 1 scoop collagen peptides*
+ 1 tbsp. plant-based protein powder*
* If using, you may need to add more non-dairy milk and these thicken the mixture more!
How-To:
1) Add all ingredients to a small jar or bowl and mix well.
2) Cover and set in the fridge for 20 minutes. Then, check and stir again. Add more milk if necessary.
3) Before eating, top with your favourite toppings and enjoy!
WARM CHIA SEED PUDDING