No offence (something someone says when they're about to say something offensive...), but eating any form of ground meat in it's normal form is kind of gross.

I've done it, HECK, sometimes I still do it I'm lazy but I much prefer using my ground meats to make something like meatballs or burgers.
This turkey meatball recipe is something I whipped up when I had some produce to use up (ie. the cilantro and apple) and it turned out delicious. You could have them with a plate of veggies like I'm showing here or in your favourite sauce on top of zucchini noodles!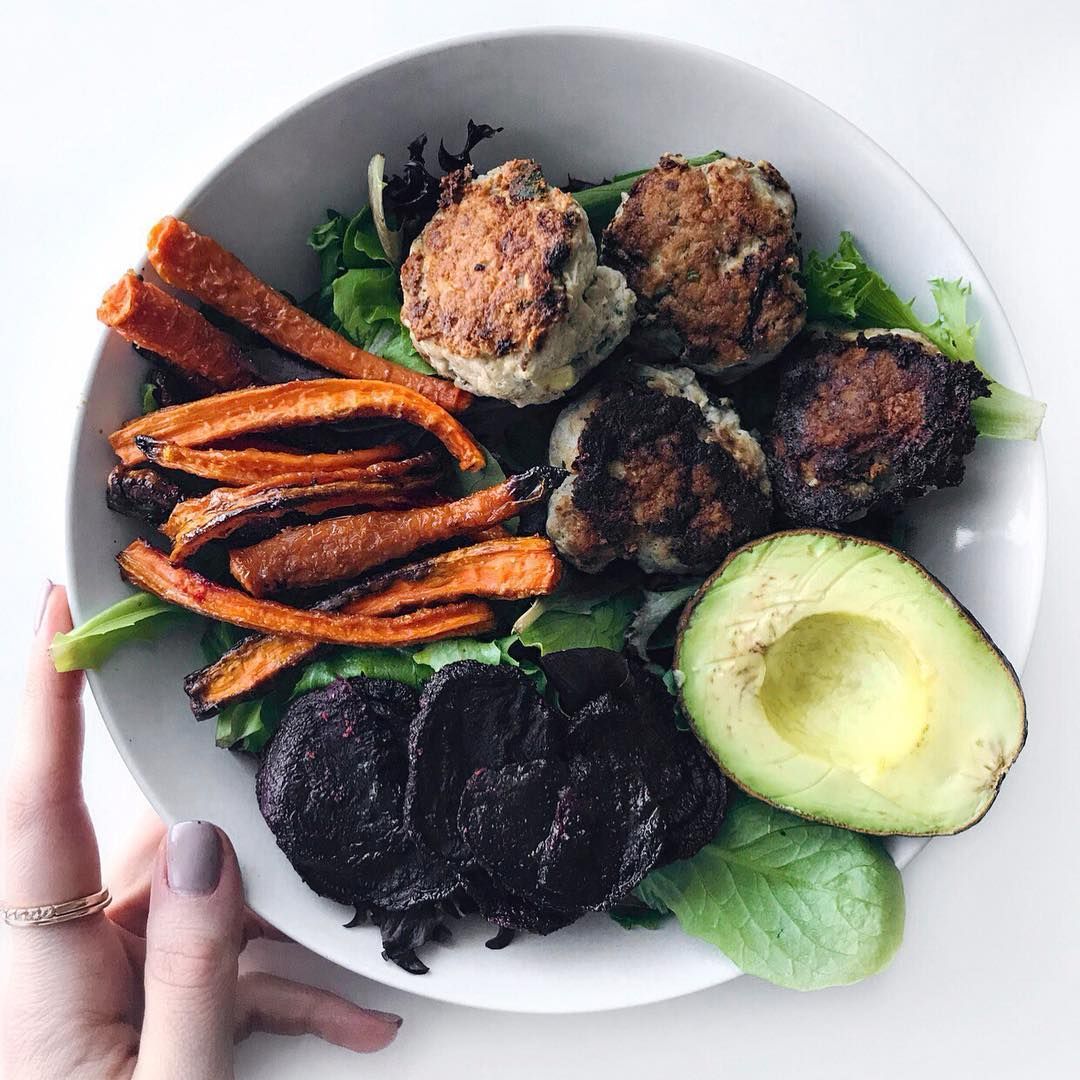 Ingredients:
+ 1 package ground turkey
+ 1/4 apple, chopped into small pieces
+ 1 handful fresh cilantro, chopped
+ 1 egg
+ 1 tbsp. ground flax
+ 1/4 cup almond flour (I love Costco Kirkland brand)
+ salt, garlic powder, cumin and any other seasonings you like
How-To:
1) Add all ingredients to a large mixing bowl.
2) Using your hands, mix until well combined.
3) Form into balls and set aside.
4) Cook stove top in your favourite oil. (I always use Chosen Food Avocado Oil.)
Enjoy!
xoxo, Amanda